CONGRATULATIONS TO OUR COMPETITION WINNERS AND PARTICIPANTS!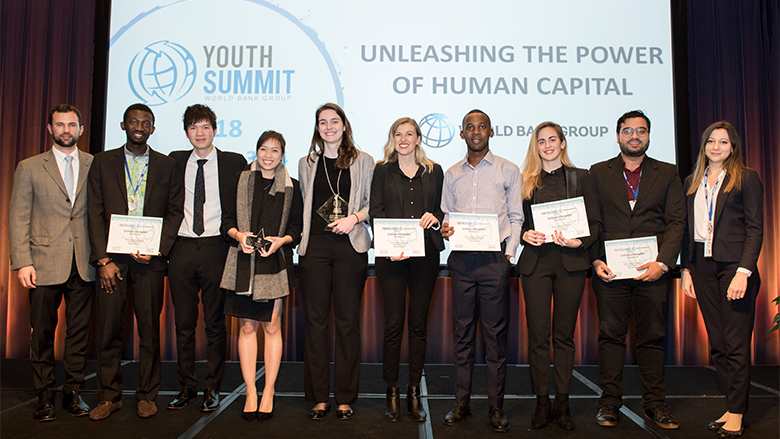 COMPETITION WINNERS
Jury Award: Mopi (Brazil)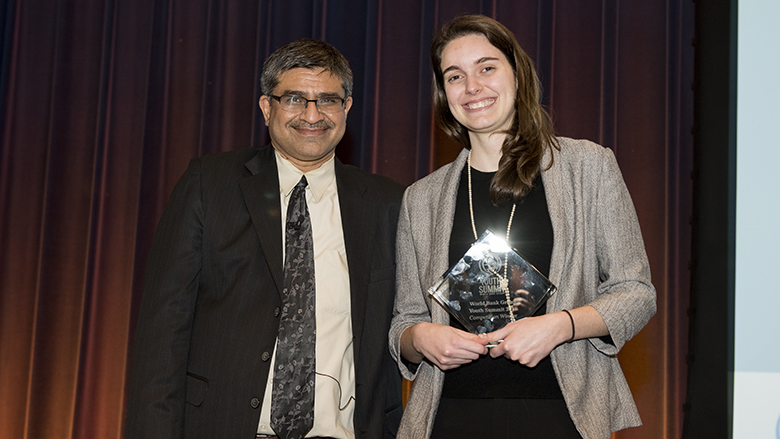 Mopi is a network of home-based daycare centers in Brazil. It empowers and professionalizes the work of community mothers, women from low-income neighborhoods who charge to take care of children in her own home. Based on four main pillars - vetting process, educational training, standard model and quality management -, mopi aims to provide educational opportunities to 7 Million underserved Brazilian kids in their first four years of life. With mopi, education starts on day one.
Team: Elisa de Rooij Mansur
Audience Award: Project Cube (Singapore)

Project Cube is a modular classroom-in-a-cube with companion (digital) mobile application to help children in areas with high displacement, conflict, and natural disasters get back to school quickly – an "education-as-usual" solution. The cube is packed with learning materials and teaching equipment in a modular design, able to be customized/deployed quickly under different contexts.
Team: Klo'e and Yu Qian Ang
COMPETITION FINALISTS:
Recycle Up! Ghana - RUG (Ghana)
RUG seeks to support young Ghanaians between 15 to 25 years to develop local solutions for Ghana's pressing waste challenge through entrepreneurship training. We believe that "local problems must be solved by local people", and that "the youth are the present and future change-makers" and as such should be empowered to start acting now!
Team: Alhassan Muniru
RemindMe (Nigeria)
RemindMe is an automated data management and reminder system for immunization for mothers in Africa powered by USSD and Voice Technology. RemindMe aims to increase demand for vaccination services and improve the healthcare infrastructure. Remind me supports caregivers, government, development agencies, and health workers.
Team: Tochukwu Egesi
ThinkZone (India)
ThinkZone implements an affordable technology-enabled 'School-in-a-box' education-solution, aimed at bridging the learning-gap amongst children at the Bottom-of-the-Pyramid. By training and empowering local women as educators in their communities, ThinkZone also creates dignified livelihood opportunities and greater gender equality. Using offline technology, standardized proprietary curriculum, and class-management tools, ThinkZone is providing 'level-based' quality early-childhood and primary level education for children across remote villages of India and simultaneously creating jobs for women.
Team: Binayak Acharya 
Bitae Technologies (Spain and United States)
Bitae Technologies aims to build human capital and transferable skills for a generation of global, mobile talent--including refugees and migrants--and improve access to education and employment. Using blockchain technology, Bitae's "Digital Backpack CV" makes it possible to verify, share and match credentials, references, and skills. The platform links qualified talent to employers and increases the visibility of an untapped market segment. Bitae transforms learning and skills into verified credentials--a new kind of CV. Gemma and Shanna co-founded Bitae at Columbia University, winning the Global Public Policy Network competition and the School of International and Public Affairs Dean's Challenge Grant competition. They are currently based at the Columbia Startup Lab in New York.
Team: Gemma Torras Vives and Shanna Crumley
Source : http://www.worldbank.org/en/events/2018/07/25/world-bank-youth-summit-2018-unleashing-the-power-of-human-capital
Thanks for visit my website