AceShowbiz - Is that
Damian Lewis? The British actor was completely unrecognizable as he transformed into former Toronto Mayor Rob Ford on the set of his upcoming movie "
Run This Town". The "
Homeland" alum was spotted walking around the set in Toronto on Monday, April 23.
To portray the crack-smoking mayor who was about 150 pounds heavier than him, Lewis has to spend nearly seven hours in makeup as the crew helps him wear the fat body suit, apply prosthetics and thick makeup.
Damian Lewis wears fat suit to portray former Toronto Mayor Rob Ford.
The 47-year-old star recently told Kit magazine that he spent an entire afternoon getting fitted for a prosthetic so that he could transform into Ford. He said the process included "getting his face and head completely covered in silicon strips, breathing through a small hole near the nose" as the production team worked to mold the fat suit.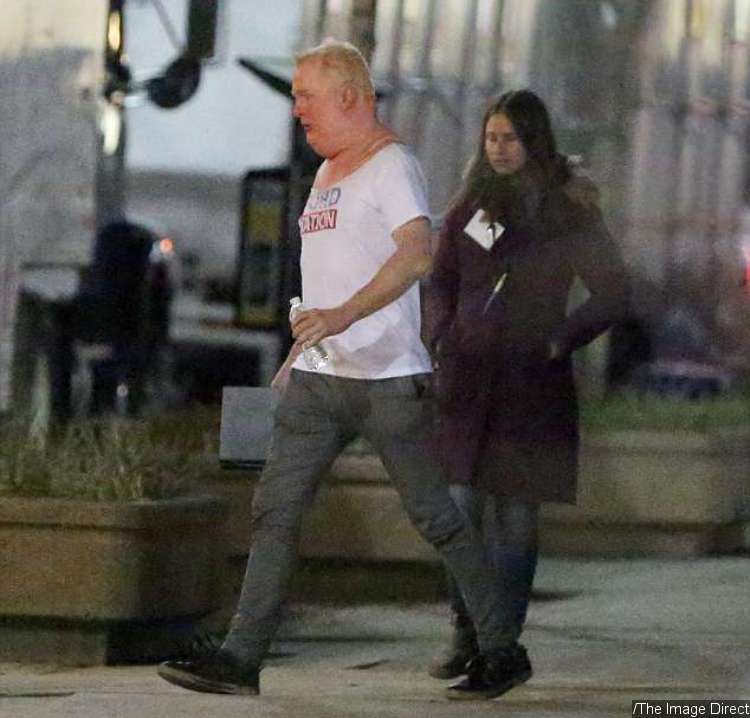 Damian Lewis spends hours to apply prosthetics.
Many thought the "
Billions" star was a bad choice to portray the late mayor, but after seeing his uncanny resemblance to Mayor Ford some people may have changed their minds.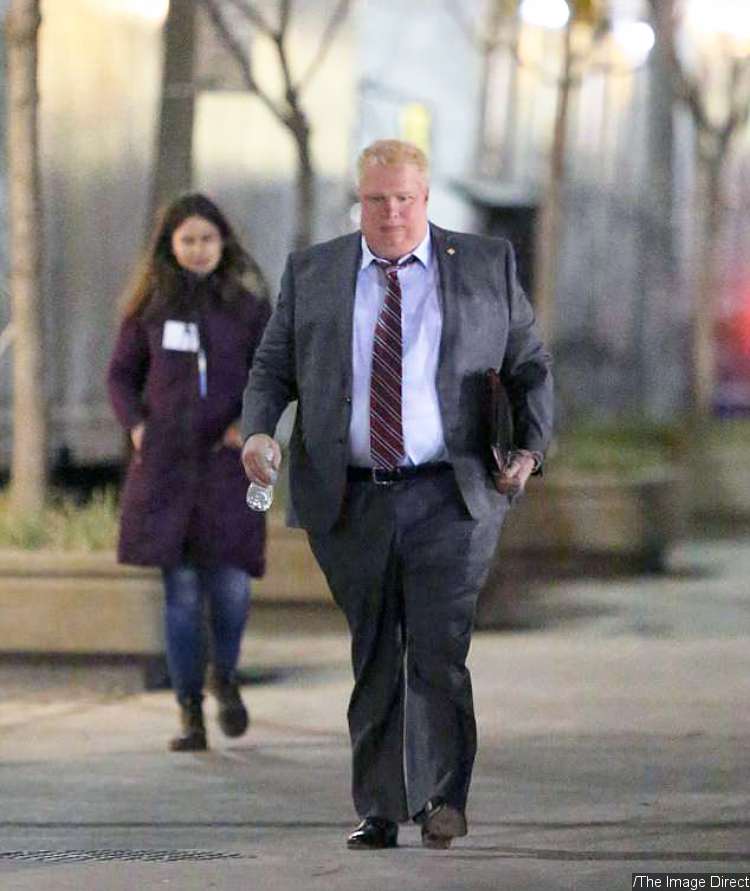 Damian Lewis completely transforms into the late mayor on 'Run This Town' set.
"Run This Town" follows a young journalist (
Ben Platt), desperate to prove himself, who catches wind of a scandal involving a flashy, unpredictable politician with no filter (Lewis). Political aides (
Mena Massoud and
Nina Dobrev) attempt to keep their boss in check – and the story under wraps - in order to save their jobs.
Described as "historical fiction" instead of a biopic, the movie attempts to capture the inner workings of a city seen through the eyes of the interns and assistants that run it. Ricky Tollman serves behind the lens and wrote the script.
Also starring
Scott Speedman and
Gil Bellows, it is produced by Randy Manis, Jonathan Bronfman and Ariella Naymark. No release date is set for the drama pic just yet.
Rob Ford, who was embroiled in a substance abuse scandal in 2013, died in March 2016 after diagnosed with an abdominal tumor in September 2014.
You can share this post!
Source : http://www.aceshowbiz.com/news/view/00119080.html
Terima Kasih for visit my website