Gasgoo.com (Shanghai) - Five of China's six major automobile manufacturing enterprises, namely Dongfeng Motor, SAIC Group, BAIC Group, FAW Car and GAC Group, have released their fiscal reports for the first half of this year. Only Changan Automobile has yet to release its half year fiscal report.
According to its official report, BAIC generated total earnings of 49.03 billion RMB over the first half of the year, increasing 34.27% year-on-year. The manufacturer generated net profits of 4.42 billion RMB, up 26.63% year-on-year.
All of BAIC's net profits came from the Beijing Benz JV. The JV generated a total of 4.03 billion RMB in net profits, representing year-on-year growth of 48.6%. Beijing Benz's total returns increased from 29.33 billion RMB to 37.36 billion RMB.
BAIC's own brand business, which comprise the Senova, Weiwang and Beijing brands, managed to generate incomes of 11.67 billion RMB, up 60.1% from the 7.29 billion RMB from a year ago. However, those figures have not translated to profits, with the own brand business actually bring up a deficit of 1.21 billion RMB, compare to a deficit of 843 million RMB a year ago. The company's profit margin has gone from -11.6% a year ago to -10.4% this year.
SAIC Group continues to lead its competitors by a fair margin, with its total returns totaling 351.26 billion RMB, up 8.54% from the previous year. The manufacturer raised a total of 15.06 billion RMB worth of net profits to return to its shareholders, up 6.31% year-on-year.
That said, SAIC sales have actually fallen 4.36% to a total of 947,892 vehicles sold over the first half of the year. This was reflected in drops in subsidiary JV Shanghai VW's income and net profits, which decreased 13.15% and 21.27%, respectively. Shanghai VW's net profit contribution to SAIC decreased by 13.77%.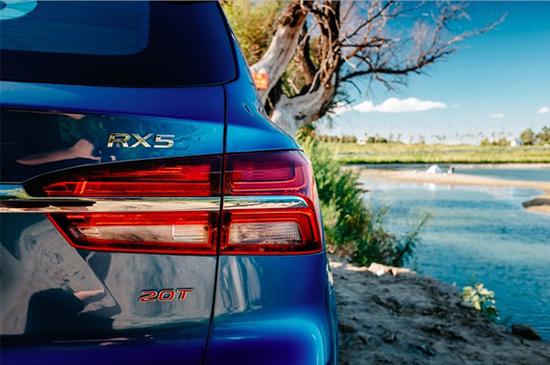 On the positive side, SAIC's own brand passenger automobile division has continued to rapidly develop, with its profit potential looking very promising. In particular, many are looking forward to the market launch of the new RX5 (pictured above), touted as SAIC's first Internet-connected SUV, with hopes that its anticipated monthly sales volume expected to reach as high as 15,000 units.
Dongfeng Motor received total returns of 57.13 billion RMB, down 13.2% year-on-year. The manufacturer's net profits for the six month time period totaled 6.75 billion RMB, down 1.8% year-on-year.
Dongfeng has yet to release specific details about the fiscal performances of its individual JV enterprises. An analysis done by the China International Capital Corporation concluded that the disappointing performance of the Dongfeng Peugeot Citroën JV has severely hampered Dongfeng's overall business development.
Profits coming from Dongfeng's own brand businesses have also fallen over 200 million RMB from the 1.01 billion RMB reported last year.
Among all of the manufacturers' reports, GAC's was the most promising. The manufacturer reported incomes of 21.42 billion RMB, representing 87.15% growth year-on-year. The manufacturer's net profits totaled 3.91 billion RMB, growing by a commendable 127.49% year-on-year. The company's shares are valued at approximately 0.62 RMB per stock, while its return on equity is 9.77%, having grown 4.93 percentage points.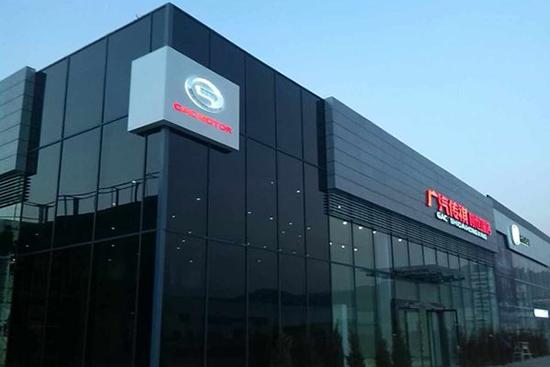 GAC owes its standout financial results to the excellent sales performance of the Trumpchi own brand line and rapid developments in its component and after sales businesses. A total of 159,700 Trumpchi vehicles were sold over the first half of this year, representing massive sales growth of 143.47%.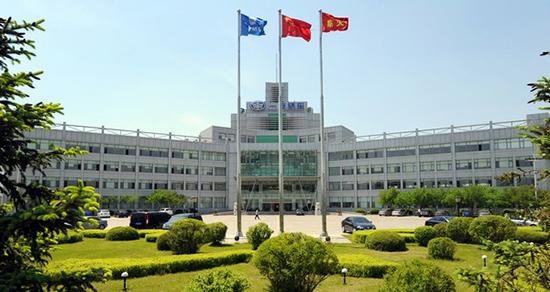 In its report, FAW Car revealed that it sold a total of 80,700 vehicles over the first half of this year, down 33.21% year-on-year. The company's income contracted by 38.31%,totaling 849,050 RMB. FAW suffered a net deficit of 82,606 RMB this year, which was over 613% worse than it was a year ago.
FAW's declining performance over the last few years is a result of its aging product line up, which are failing to competitive in the already heavily saturated sedan segment.
Gasgoo not only offers timely news and profound insight about China auto industry, but also help with business connection and expansion for suppliers and purchasers via multiple channels and methods.
All Rights Reserved. Do not reproduce, copy and use the editorial content without permission. Contact us: autonews@gasgoo.com.
Source : http://autonews.gasgoo.com/40008005.html
Thanks for visit my website