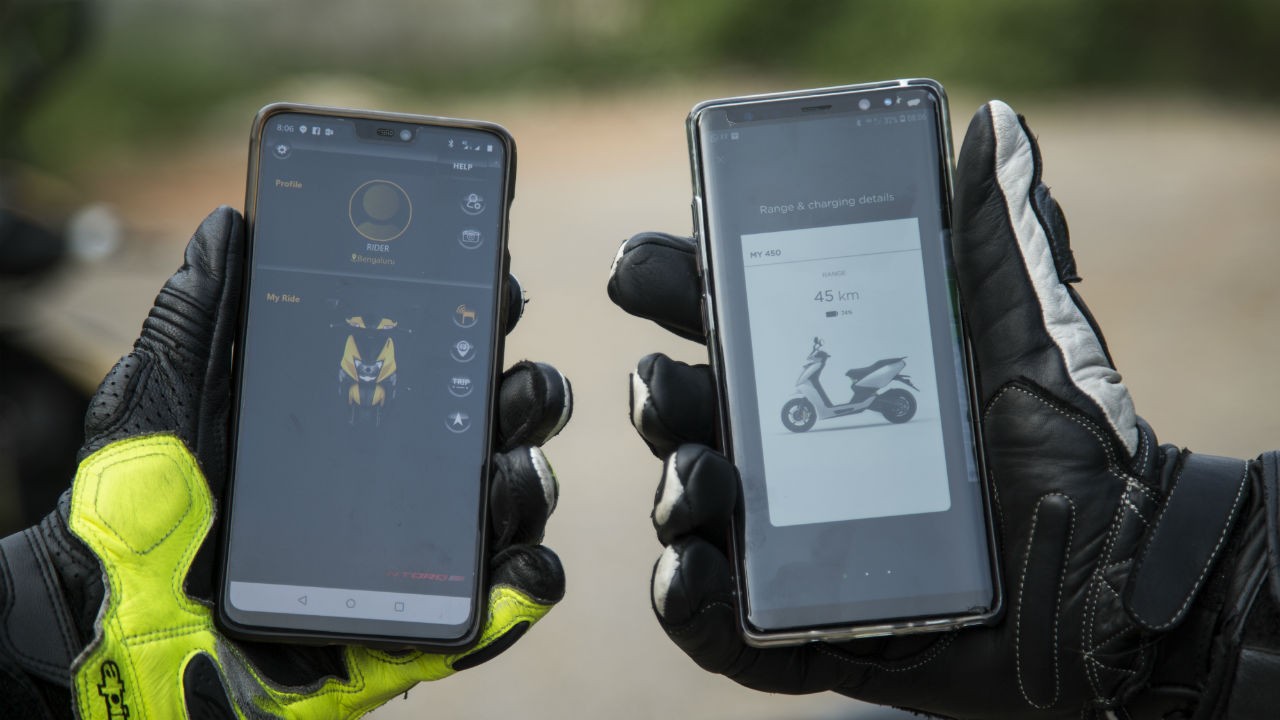 Both these scooters get screens instead of instrument clusters as well. The Ntorq's screen was bloody cool when it came out, it was something we had never seen on a scooter ever before. Forget the fact that it was digital, you could now hook your phone up to it via Bluetooth, get prompts on who was calling and messaging you and even receive navigation instructions. It was unique and is still a whole head and neck above anything else anyone is doing in the conventional scooter space. Notice how I specified conventional? That's because as good as the system is, the Ather takes it to a whole new level. You can tell that it's been designed by hardcore tech guys. It's got an LCD touchscreen enabled with an inbuilt sim and GPS so there's no need to connect your phone through Bluetooth.
It hooks up to Google Maps to give you even more accurate navigation (TVS uses MapMyIndia which is good, but not as good), and instead of just showing prompts it throws the whole map on the screen. The interface itself is easy to use and extremely intuitive. Touchscreens are a bad idea on motorcycles – anything that forces you to take your hands off the bars are – but the screen lock touch sensitivity once you're on the move and you must come to a halt to use it again. The screen also displays your range in addition to speed and odo, so you can keep track of how much juice you have left. It's got plenty of other features including a six-axis IMU and a reverse function.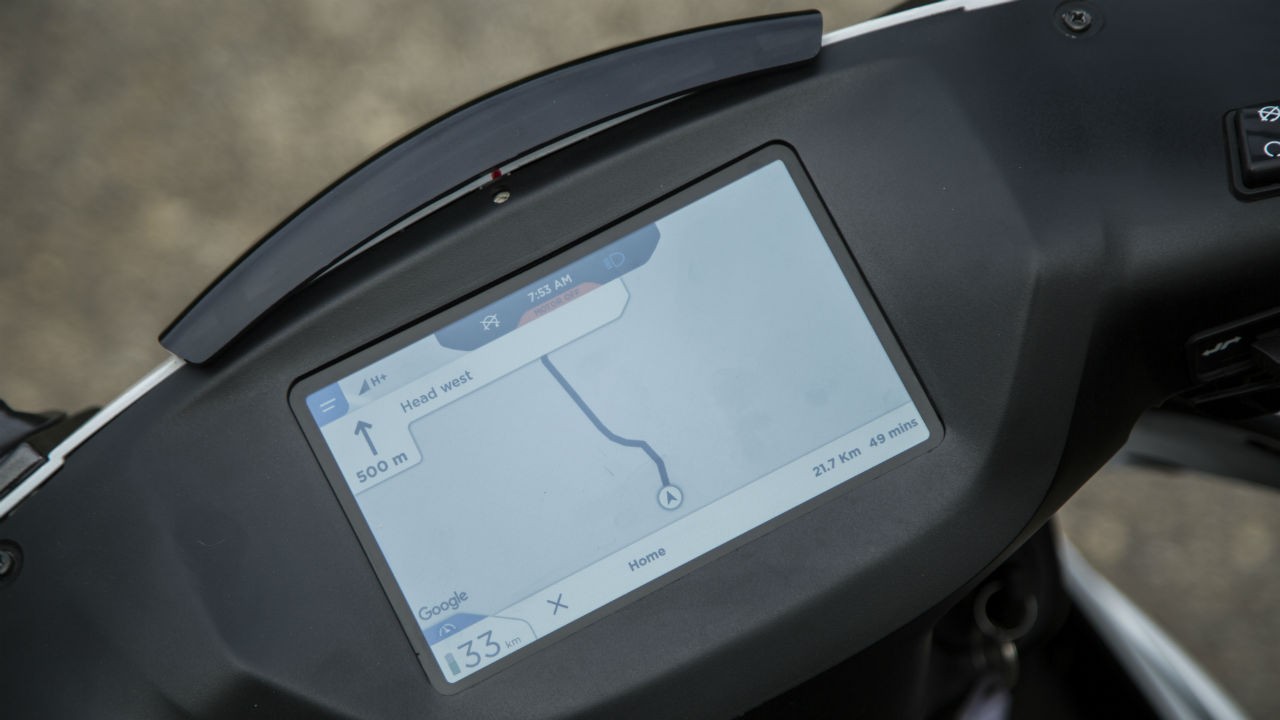 It sounds all sunshine and daisies – and it is for the most part, these are two brilliant scooters – but they both have their drawbacks too. The Ntorq needs petrol and anything that needs petrol needs you to have deep pockets as well. Fuel prices have been rising constantly and well, running your scooter is getting more and more expensive. The Ather, on the other hand, is more than happy charging up on the Ather grid or at a regular plug point. You won't have to spend a dime running it after you buy it (Ather will even reimburse the cost of electricity it consumes from your home), but the fact that it has a battery means it comes with a whole other set of drawbacks – range anxiety being the biggest of them.
I had to spend a couple of hundred rupees on fuel for the Ntorq on the day of our shoot but heading a little outside the city meant the Ather ran the risk of running out of charge. It is an urban-only vehicle and will remain one as long as its range is limited to 75km. Even though we were back in the city with enough range, the second it dropped below 15km, alarm bells went off in my head. We managed to finish our photoshoot and hook it up to charge, but it was mentally exhausting to constantly wonder when I would have to stop and wait, in case it ran out. Nevertheless, it charges up at a kilometre a minute up to 80 per cent on the grid, quick enough not to inconvenience you for too long if you need some juice desperately.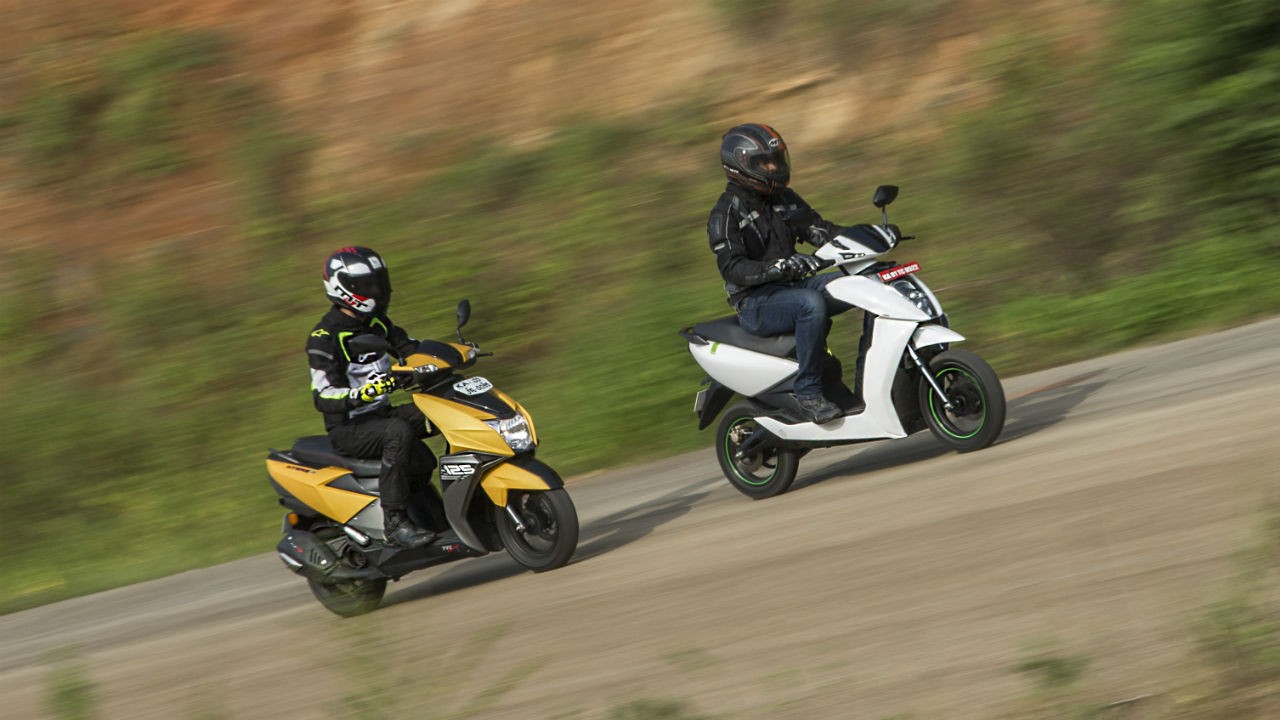 There's another major drawback to the Ather – it is sold only in Bengaluru right now. The company is ramping up production slowly and have only launched in their home market for the time being. They also plan to expand to Pune and Hyderabad soon, small cities with people that are open to new tech. But it still isn't widely available. At Rs 1.28 lakh (on-road, Bengaluru), the price sounds rather shocking to begin with, but it isn't as bad as it sounds. It is a bit pricey no doubt, but that cost includes a lot of other things. It includes all your running costs including electricity, data services, service and parts (except tyres and brake pads). Unlike a regular scooter which needs regular maintenance, and fuel, the Ather will not require you to spend much more. All this is included in the cost of the scooter for the first year, after which you pay an annual subscription of Rs 8400. It's hard to call this value for money, but that price does seem more justifiable now considering how radical the technology is.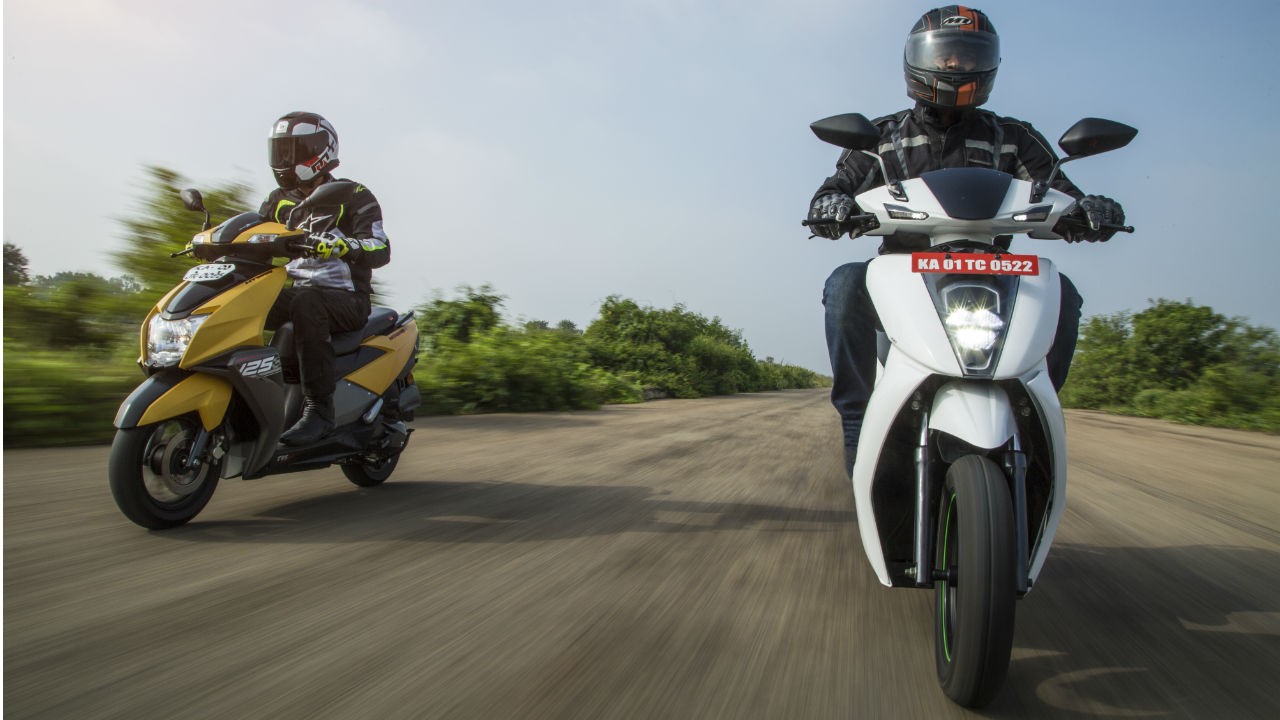 What really differentiates these scooters, though, is the way they make you feel. The Ather 450 is clinical. It has a job of getting you from one point in the city to the other, and it will do so effectively and without drama. It's packed with features and makes you feel like you are on something from the future – the Ironman suit-like whine every time you accelerate just adding to novelty. The Ntorq, in comparison, is a hoot. It's juvenile, has a naughty exhaust note and will get you where you want to go while having you grin under your helmet. There's nothing particularly futuristic about it, but it has taken today's formula and absolutely nailed it.
It will be unfair to say that one is better than the other, because unless you live in Bangalore with a commute that allows you regular recharging, the Ntorq is the only one that makes sense. That said, the Ather is the first attempt at a scooter, from a company that has never made a vehicle before and what they have achieved cannot be ignored. If that is the first step to the future, I cannot help but be excited.
Source : http://www.topgear.com/india/features/bike/ather-450-vs-tvs-ntorq-12643.html
Thank you for visit my website